Properties:
Width: 91.2 mm
Height: 99.0 mm
Stitches: 14097
Colors: 11/12
Design Information
Tiger Baby Girl Free Embroidery Design 1534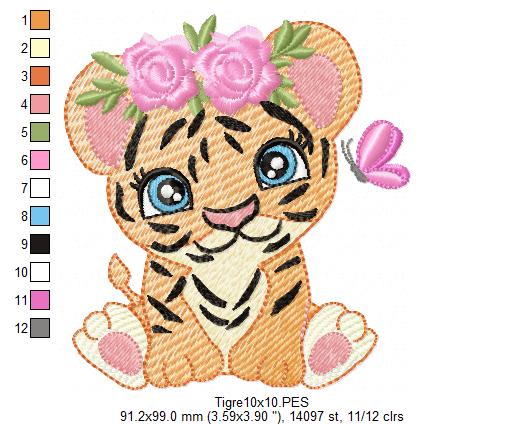 For more Sizes of this design and other 17 Safari Animals embroidery designs in different sizes buy this collection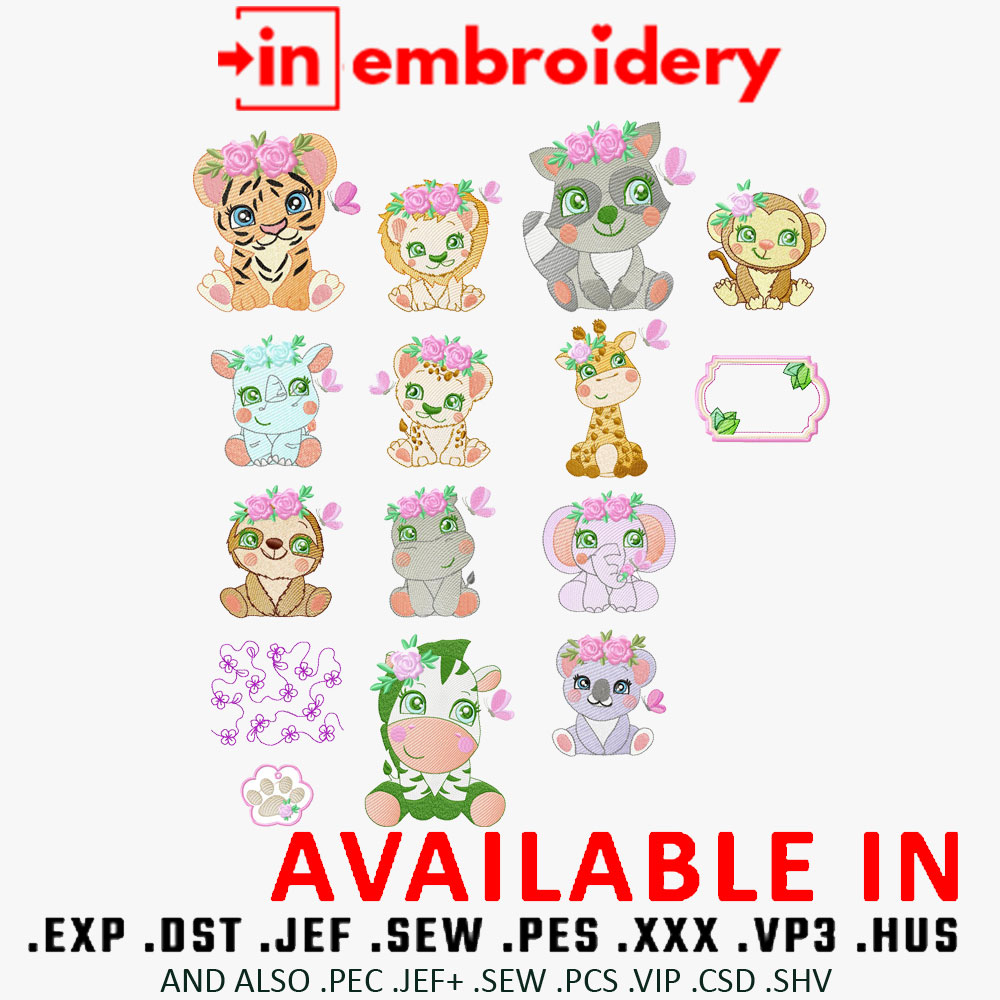 (20% OFF) Discount Code: Emb323wiN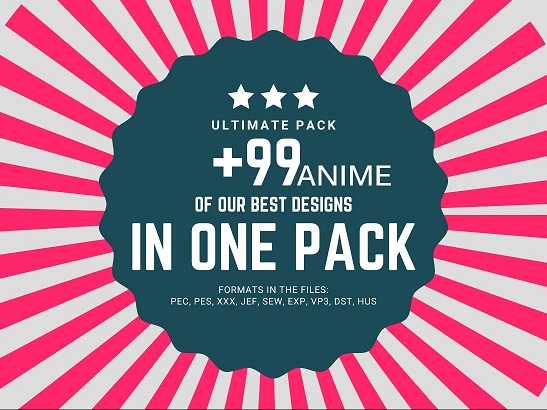 Design Inspiration
Are you looking for designs inspiration for your embroidery project ?
EMBWIN is a premier source of diverse embroidery designs grouped into various categories.
Fulfill your hobby with us! Browse through our collections of free embroidery designs to find the perfect match for your projects.
A wealth of best embroidery designs for free !!
Step-by-step instruction for unzipping embroidery files.
1. Unzipping Embroidery files using software like Winrar,7-Zip, Unzip, WinZip…
2. Navigate to the folder where your zip file is saved, mark it using mouse cursor. While the mouse cursor is pointing at the zipped file icon, click on you're right mouse button.
A pop up menu will appear, then click "Extract All…", that's it 😍
Content Types
This download file includes:
[PES, DST, EXP, PEC, SEW, JEF, HUS, PCS, PCD, PCQ, CSD, XXX]
Design Download
You Can Download This Embroidery Design For Free !!
from EMBWIN 😍
---